Coxheath  Area Mothers' Union

The name 'Mothers' Union' does sound rather old fashioned to us in this country BUT we are a thriving organisation of over 4 million members worldwide and the name is very important to some of our overseas members. We are Christians who care about our communities; we care about family life; we want to show God's love for all in whatever way we can.
Here in the Coxheath Area we have been engaged in projects throughout the pandemic. We made 'Bags of Love' for the parents of children starting school in Hunton. These contained tea, coffee, biscuits, tissues, prayers and information. The families very gratefully received them at a time that can be emotional with little ones starting school for the first time. Our 'Soup on Sunday' in Holy Trinity Church has continued during the pandemic by reaching out with packet soups sent out to our friends to maintain contact and make sure they are keeping well. We have made hearts for Valentines Day and stars for Advent, both of which were left all around Coxheath as gifts for people to find and take home; also, cards for prisoners to send to their families; and many other items. We have also supported other projects.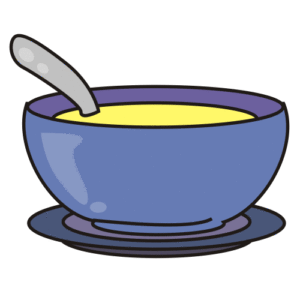 Mothers' Union History
The Mothers' Union was founded in 1876 by Mary Sumner; by 1909 it had become the largest voluntary women's organisation in Britain; in 1952 the Queen became our Patron; and, by 2000 we were given consultative status within the United Nations on issues such as poverty. Our charter and constitution were updated in 2018 to be fit for the 21st century.
Mothers' Union Prayer
Loving Lord, We thank you for your love so freely given to us all. We pray for families around the world. Bless the work of the Mothers' Union as we seek to share your love through the encouragement, strengthening and support of marriage and family life.
Empowered by your spirit, may we be united in prayer and worship and in love and service reach out as your hands across the world.
In Jesus' name.
Amen
SO, WOULD YOU LIKE TO FIND OUT MORE?
If so, contact Lesley 07814 817204 or Margaret 01622 297144
---
Upcoming Meetings
Meetings are held in member's homes. (Covid rules at time of meeting, or Covid compliant)
Contact Lesley on 07814 817204 or Margaret on 01622 297144 for venue.
Corporate Communion, 1st Thursday, followed by coffee in Coxheath Cafe, if Covid restrictions allow.
www.mothersunion.org